As you may or may not have noticed from my longer-than-usual absence from the blogger world, I've been gone for the past week. Many roadtripping adventures occurred and many photos were taken. This is your sneak peek of many more to come.
one: black and white
I love the way this turned out. There's something very soulful, sweet, and simple about black and white photos. This is Tess's braided hair as we rode the subway.
two: reflections in glass
In a big city, there's always tons of glass at your disposal. This was taken from the elevated subway, which you can see reflected in the building's windows.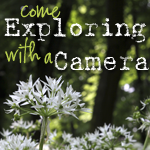 three: headlights
Buses everywhere downtown.
four: seeing double
Double time! I fell in love with clocks on this trip. This is one of the prettiest I saw, though there were many, many others.
five: bare
Bare. Just a face. No fancy or fake pose. Bare, blank, yet full of expression. My sister is so photogenic. =)
Favorites, anyone?
xo, Jenn