In English class, my professor put us into groups and commanded us to talk about our different writing methods. One of which was--what do you do to get over writer's block? Me: I ramble and rant until something sensible comes out of it. I think I can oftentimes agree with playwright Christopher Fry: "My trouble is that I'm the sort of writer who only finds out what he is getting at by the time he's got to the end of it." Just as clarification, I don't actually have writer's block now. But
rambling
...let's just say that it comes naturally to me.
---
Speaking of class, I've been having this little self-conscious period with myself that's really quite ridiculous. Because I'm going to a local community college full-time even though I'm still in high school, I'm the "little kid." I
hate
being the little kid...hate being known and stereotyped as such. I do my best put on the front of being a college freshman. But it doesn't always work. Long story short, this one super nice guy in my English class that I'd been talking to each class discovered my little secret. Sadness.
I feel as if all teenagers are constantly focusing on getting older--growing up--or at least looking like it. Sure, I feel that way sometimes, but not around my close friends. Heck, I have
friends
in such an age range that my feeling-like-the-little-kid-ness and feeling-like-the-big-kid-ness are kinda balanced out by now.
---
I have been listening to a lot of House of Heroes and Twenty One Pilots, and little else. Did I ever tell you...no I don't think I did! A couple weeks ago I went to a [free] House of Heroes and Twenty One Pilots concert, all for House of Heroes of course. They were great.
And I got to meet Tim Skipper afterward. :)
What surprised me though was Twenty One Pilots. I hadn't really listened to them before, and while their part of the concert ended being a little too chaotic for me (SO.MUCH.CROWD.SURFING), I have since been listening to their
music
. It's not what I usually call "my type" at all, but I like it. It's unique and clever.
---
ALSO! The weekend after that happened, I got to see
Tenth Avenue North
in concert. <3 I love them, seriously. I'm pretty sure they have written a song for every time of my life that I've been through. They're my comfort music. I wanted to find them afterwards and give them all big hugs and say, "Thank you and I love you," but I didn't know where they got off to. Still, it was wonderful, and I was in the very front row--meaning Mike came down and was basically singing in my face.
---
Sometimes it's good to take a break from my busy schedule, stick a piano roll into our
player piano
, and sing oldies with Tess at the top of my lungs.
---
My mom has been for a long while in the slow and steady process of redecorating our living room. We have this
huge cozy perfect armchair
that has been my precious for as long as I can remember. Only, it's pink. So now that the theme of the room has been changed to purples and browns, the chair is being recovered in purple material. In other words, it's gone temporarily and I have no comfy armchair to snuggle into for studying or reading or typing or napping.
---
This is me being half creatively photographically artistic, and half vain. Heehee.
---
Emma
. We've had a couple weeks of
rehearsal
, and I'm having such fun. There was, of course, a little trepidation about having to be the main character and the pressure that infers but honestly, I love Emma so much that it's all good. I'm SO happy to be her--I just can't get over how good
God
is to give me the part of this character that I adore so much. We laugh
a lot
at rehearsals. Oh, and I'm just beginning to realize that I'm going to have to work hard to balance college homework and memorizing/studying 330 lines.
---
Some of you may recognize
this girl and her blog
. A couple weeks ago, we got talking about...well,
The Help
at first, and then various other things that we have in common (there seem to be lots...). Since both of us have never written someone we don't know personally but have always wanted that kind of penpal, guess what happened? YES--we decided to be
snail mail penpals
, which even now has me super excited. I got my second letter from her yesterday and it made my day. Of course.
---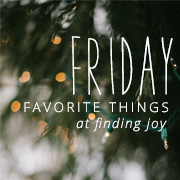 I don't think this is going much of anywhere else, so I'm going to take my leave. Besides, it's about time to get out of my pjs if I have to go babysit tonight. Did you catch my
Friday favorites
?
What are some of your favorite things that you've been up to lately? And can you
believe
that October starts tomorrow? Sheesh, time does fly.